FLOAT SOME. JET SOME.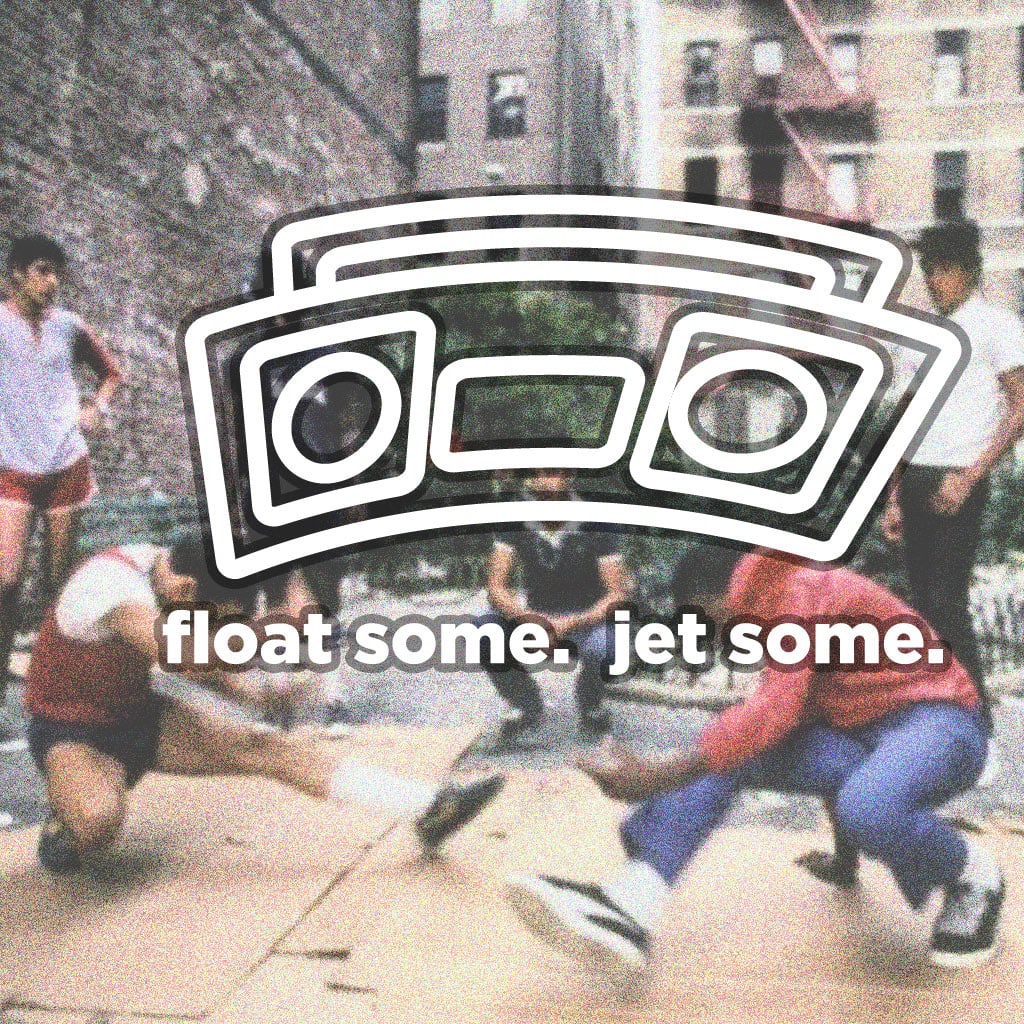 Episode 140. mp3. Released January 28, 2014.
Some of the best hip hop tracks from this past year and a bit. Also some stone cold motherfucking classics. Starts out hard, but the back 3 quarters or so is pretty chill and melodic. You can get down with that, right?
Kanye West / Black Skinhead / Yeezus (2013)
Pharoahe Monch / Damage (2012)
A$AP Rocky / 1 Train (feat. Kendrick Lamar, Joey Bada$$, Yelawolf, Danny Brown, Action Bronson & Big K.R.I.T.) / Long.Live.A$AP (2013)
Aesop Rock / Gopher Guts / Skelethon (2012)
Ghostface Killah & Adrian Younge / The Rise of the Ghostface Killah (feat. Masta Killa & Killa Sin) / Twelve Reasons To Die (2013)
De La Soul / Stakes Is High / Stakes Is High (1996)
Slum Village / Get Dis Money / Fantastic Volume II (1998)
Kendrick Lamar / Sing About Me, Im Dying Of Thirst / Good Kid M.A.A.D City (2012)
Big Sean / Control (HOF) (feat. Kendrick Lamar & Jay Electronica) (2013)
T.I. / Sorry (feat. Andre 3000) / Trouble Man: Heavy Is the Head (2012)
Kevin Gates / 4:30am / Stranger Than Fiction (2013)
Killer Mike / Willie Burke Sherwood / R.A.P. Music (2012)
CunninLynguists / Predormitum (Prologue) / Oneirology (2011)
Black Milk / Sunday's Best / No Poison No Paradise (2013)
Outkast / Myintrotoletuknow / Southernplayalisticadillacmuzik (1994)
Danny Brown / Grown Up (2012)
A Tribe Called Quest / Can I Kick It? / People's Instinctive Travels and the Paths of Rhythm (1990)
Black Star / Definition / Mos Def & Talib Kweli are Black Star (1998)
Big K.R.I.T. / Shine On (feat. Bun B) / King Remembered In Time (2013)
Chance The Rapper / Chain Smoker / Acid Rap (2013)
Notes:
– I was bound to play some Kanye, right? I feeel like I found Yeezus more underwhelming than most, but this track is toight.
– Pharoahe Monch concludes his trilogy of rap songs from the point of view of a bullet (which started with Organized Konfusion's Stray Bullet.. one of my favourite hip hops of all time (previously slipstreamed here), and continued with When the Gun Draws in 2007). Pharoahe Monch is, in my mind, one of the best Emcees ever, here's a great interview from Bullseye.
– Check out that guest list on A$AP Rocky's 1 Train. Who needs a hook when you have talent like that?
– Seemed appropriate to put Aesop Rock right next to A$AP Rocky. Not usually the song you'd pick from the album, but I love the laid back vibe and the weird self-deprecating, macabre lyrics.
– Ghostface KILLLLLAAAAH. If Ennio Morricone were to produce a rap song…
– The De La Soul and Slum Village tracks produced by Jay Dee aka J Dilla.
– Sing About Me, I'm Dying of Thirst. 2 songs? Well it's one track. And good lord is it good.
– Kendrick Lamar's verse on Control song made waves in the late summer of '13. A lot of folk had something to say about it. Jay Electronica's verse is also awesome. I almost edited out Big Sean's.
– Continuing on a theme… Andre 3000's guest verse on 'Sorry' is beautiful, personal, lyrical. What an incredible emcee.
– Killer Mike's 2012 collaboration with El-P is really, really good. So is his free 2013 even-more-collaboration with El-P.
– Cunninlynguists have a pretty awesome thing going (especially when it comes to Kno's production), but after 4 albums with nearly the same sound I'm getting harder to impress.
– Sunday's best has a follow-up track called Monday's worst. Worth checkin.
– 9 years in and I finally play a track from Outkast's first album. Southernplayalisticadillacmusik is 20 this year and Outkast is touring for the first time in like 9 years or something (with the internet you'd think I'd be able to figure that number out).
– Danny Brown put out one of 2013's best rap albums. This track is older, though, and reminds one of even older than that.
– Not much to say about Tribe and Black Star. I mean.. yeah. (and R.I.P. Lou Reed)
– Bit K.R.I.T has put out a series of well-above-average mixtapes and this track is one of his best. Bun B almost steals the show, though.. I just love his voice on this.
– smooov.
If you like hip hop mixes, or think you might, I have a couple others:
Spin it How You Like It
The Hot Butter