THE SUNBLISSED PASSERSBEEN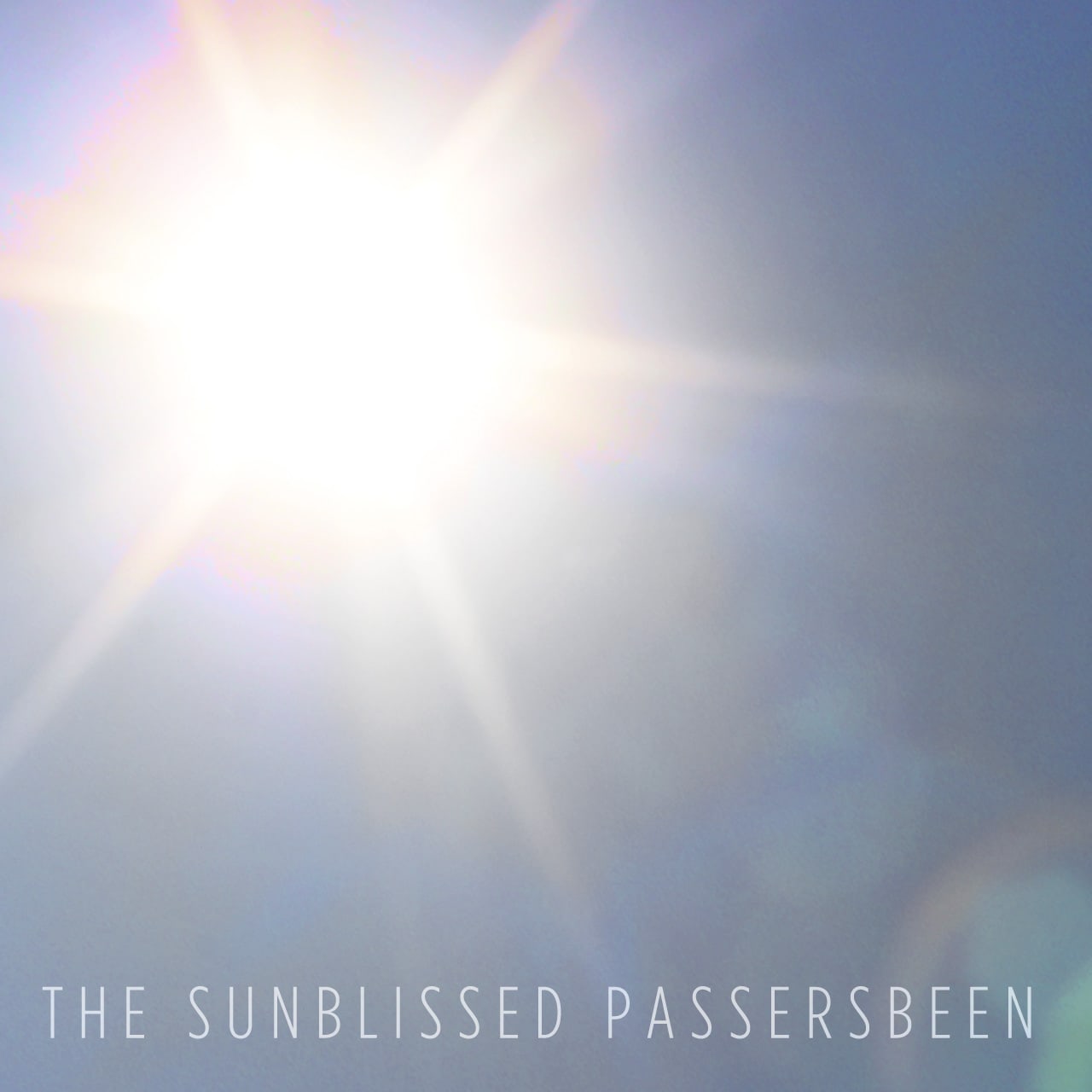 Episode 117. mp3. cue. Released August 25, 2010.
Back for more! Still without the use of adequate microphone, this episode continues the trend of letting the music speak for itself.
Still playing catch-up as well, following that yearlong drought. So this episode features a bit of an exploration of the Chill-wave fad from last year (unless you want to call it Glo-Fi… no comment). That whole movement, thanks mostly to its bloggy pushers, steams of calculated hipster holier-than-thou pretension; but there's a great deal of nice sounds in there as well, so don't worry about it. After the nostalgic summer bits, you're going to hear some low-key hip-hop, which might be labelled backpacker-rap by your snobby friends (which means it's for college kids and not drug dealers, or something). Broadly, this set of tunes is meant to serve as a celebration and farewell to hot summer sun and vacation. So whether it's night or day, in the basement or the beach, close your eyes and lie in the sun.
Memoryhouse / Lately (Deuxième) / The Years EP (2009)
Twin Sister / All Around and Away We Go / Color Your Life (2010)
Caribou / Sun / Swim (2010)
Delorean / Deli / Ayrton Senna EP (2009)
Memory Tapes / Bicycle / Seek Magic (2009)
Neon Indian / Deadbeat Summer / Psychic Chasms (2009)
Ceo / Come with Me / White Magic (2010)
Ariel Pink's Haunted Graffiti / Round and Round / Before Today (2010)
Cocteau Twins / Lorelei / Treasure (1984)
Glasser / Apply / Apply EP (2009)
jj / Ecstasy / jj n° 2 (2009)
Wild Beasts / We Still Got The Taste Dancing On Our Tongues / Two Dancers (2009)
Beach House / Lover of Mine / Teen Dream (2010)
Fashawn / When She Calls (feat. Joanna Newsom) / Boy Meets World (2009)
Janelle Monae / 57821 (feat. Deep Cotton) / The ArchAndroid (2010)
CunninLynguists / Don't Leave (When Winter Comes) (feat. Slug) / Strange Journey Volume One (2009)
Mos Def / Auditiorium Ft. Slick Rick / The Ecstatic (2009)
Shad / Rose Garden / TSOL (2010)
Blu & Exile / My World Is.. / Below The Heavens (2007)
Big Boi / Shine Blockas (feat. Gucci Mane) / Sir Lucious Left Foot: The Son of Chico Dusty (2010)
The Roots / Radio Daze (feat. Blu, P.O.R.N & Dice Raw) / How I Got Over (2010)