JACKED UP HOBOS ON THE 10:15.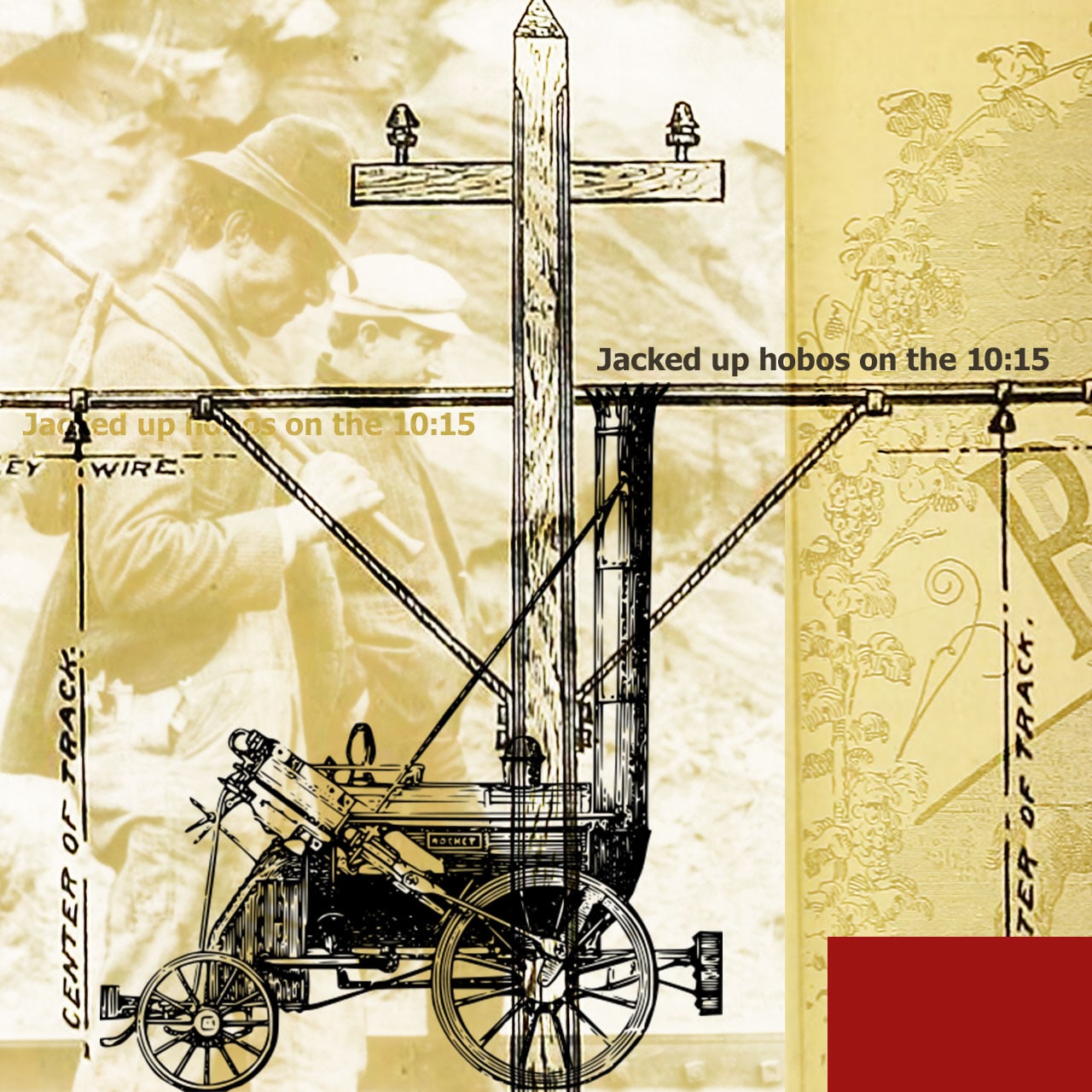 Episode 93. Released December 8, 2007
Here we go.. a new episode to go with the new site! This is a pretty awesome collection of songs moving from weird spacey rock into hard, crazy, boppin rock and dance rock, then going all indie-pop (in a good way) on yo ass. Enjoy!
Shellac Of North America / The End Of Radio / Excellent Italian Greyhound (2007)
Jesu / Conqueror / Conqueror (2007)
Les Savy Fav / Brace Yourself / Lets Stay Friends (2007)
12 Rods / Red / Gay? (1997)
Deerhunter / Fluorescent Grey / Fluorescent Grey EP (2007)
Black Heart Procession / Not Just Words / The Spell (2006)
The La's / Feelin' / The La's (1990)
Black Lips / Bad Kids / Good Bad Not Evil (2007)
Primal Scream / Rocks / Give Out But Don't Give Up (2001)
Dillinger Escape Plan / Milk Lizard / Ire Works (2007)
Klaxons / Gravity's Rainbow / Myths of the Near Future (2007)
Future Of The Left / Manchasm / Curses (2007)
Saul Williams / Tr(n)igger / The Inevitable Rise and Liberation of NiggyTardust! (2007)
Le Tigre / Deceptacon / Le Tigre (1999)
White Williams / New Violence / Smoke (2007)
Cut Copy / Going Nowhere / Bright Like Neon Love (2004)
Whitey / Wrap It Up / Great Shakes (2007)
Cassius / Toop Toop / 15 Again (2006)
White Rabbits / Kid on My Shoulders / Fort Nightly (2007)
Pale Young Gentlemen / Clap Your Hands / Pale Young Gentlemen (2007)
Josh Ritter / Rumors / The Historical Conquests Of Josh Ritter (2007)
A.C. Newman / The Town Halo / The Slow Wonder (2004)
Bees / Left Foot Stepdown / Octopus (2007)
Born Ruffians / Hedonistic Me / Born Ruffians EP (2006)
Lucky Soul / Lips Are Unhappy / The Great Unwanted (2007)
The Tough Alliance / First Class Riot / A New Chance (2007)
Of Montreal / Heimdalsgate Like a Promethean Curse / Hissing Fauna, Are You the Destroyer? (2007)
Loney, Dear / I Will Call You Lover Again / Loney, Noir (2007)