Devils with Drum Machines II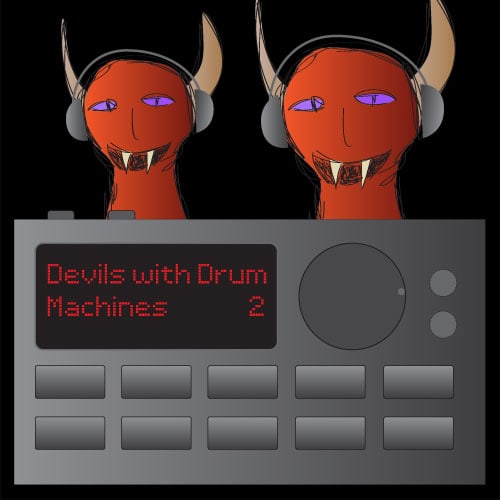 There is no originality in the world.
3 years ago I made a mix CD based on a radio playlist. I was never totally satisfied with it, and always intended to remake it. Eventually I decided there was enough material to just stretch it out to a full-on sequel. So here it is!
This is a dark, grimy, evil, frightening, loud, intense collection of songs. Best served with satanic rituals, vampire raves, maniac yells, grisly deaths, and that which man was never meant to know. It also has some beats of the musical variety, so feel free to see if you maybe can't get your partially severed arm to twitch along in the groove.
If you haven't had your Halloween party yet, you know what to do! Get the mp3, get the cue file (tells your music player where the track breaks are) and get evil.
Crystal Castles – Courtship Dating
Tomas Andersson – The Other Day
Justice – Stress
Various – The World Is Gone
The Bug – Murder We (feat. Ricky Ranking)
Paula Nazca – Surface
Motiivi Tuntematon – Mankind Failed
MIA – So I Felt
Peace Division – Blacklight Sleaze (Radio Slave Vocal Mix)
Kode9 & The Space Ape – Victims
Burial – Ghost Hardware
Alex Smoke – Brian's Lung
Edan – Torture Chamber (feat. Percee-P)
El-P – Deep Space 9mm
Plump DJs – Scram
Clint Mansell – We Got The Gun
Sage Francis – Clickety Clack
TV on the Radio – DLZ
Ulrich Schnauss – Medusa